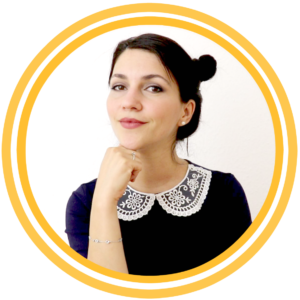 • ABOUT ME
I graduated from "Babeș-Bolyai" University in Cluj-Napoca with a MA in Germanistics and an additional RLS module (Româna ca limbă străină = Romanian as a foreign language).
During my MA studies, I volunteered to teach free extracurricular RLS classes at "Babeș-Bolyai" University. This ensured that I obtained a valuable insight into the language problems that foreign speakers of Romanian are confronted with.
While I was in Leipzig (Germany) with a scholarship, I collaborated with the RLS lectureship at "Babeș-Bolyai" University in designing a RLS textbook. Working on this project, made me aware of the issues that arise when teaching Romanian as a foreign language.
After finishing my studies as Valedictorian of my class, I moved to Leipzig. While volunteering for FraGes (Center for Women and Gender Studies of Leipzig University) and preparing to enrol into a PhD in Germanistics, I couldn't take my mind off RLS. I became more and more fascinated and passionate about it.
When realizing how scarce the resources for learning and teaching RLS were at the time, I decided to create my own online project, that was meant to help Romanian learners worldwide. And so was "Learn Romanian with Nico" born.
• ABOUT "LEARN ROMANIAN WITH NICO"
"Learn Romanian with Nico" started 2013 as an interactive online project, open to Romanian language enthusiasts from all around the world.
We are a small and native publisher of Romanian language learning materials, which have been specifically designed, tested and proven to be successful with English speakers. Our materials are an effective complement to any classroom curriculum of the Romanian language.
"Learn Romanian with Nico" learning assets are designed to revise and consolidate grammar features, that are essential to everyday communication in Romanian, with an additional focus on a great variety of vocabulary topics. We combine systematic grammar revision with fun.
In addition, we complement our learning material with a successful online language learning platform, with currently around 17.000 subscribers worldwide. Our creative and fun content related to the Romanian language and culture, is consistently applauded by our students.